Manage Your Property Anywhere!
Hotel iDesk is a full-featured cloud-based B&B and hotel management system to computerize all your day-to-day guest reservations, housekeeping, guest billing and reporting. With highly affordable subscription plans we help you reduce the costs of maintaining IT staff, software and hardware licenses.
Reservations made simple!
Handling guest reservations is quick and takes a few minutes in Hotel iDesk. You can book guests, manage group reservations, check guests into and out of your hotel, post guest transactions, manage deposits and payments made, and track account balances live.
Know Your Customers!
Hotel iDesk stores a record of past guests reservation and transaction history to gain valuable insight into your guest's individual tastes and preferences. Tailor your services to serve them specially each and every time they visit and build everlasting guest loyalty.
Keep Your Hotel in Top Shape!
Attract and retain guests by maintaining a consistent standard of quality. With Hotel iDesk you can schedule housekeeping by assigning cleaners to specific hotel rooms, track maintenance work conducted such as plumbing, electrical work, capture work order payments made to vendors and take bad rooms quickly out of inventory.
Easy and Automatic Accounting
There are many features built-in to make billing and accounting painless. Posting fees, charges, payments, advance deposits and refunds to guest folios is simple and straightforward. All transactions are automatically calculated providing up-to-date guest balances, payments due and hotel revenue. Accept credit cards with our customized integration.
360 degree View of Your Hotel!
Hotel iDesk comes bundled with a wealth of reports,statistics and reporting tools. Gain insight on which are your busiest months, the origin of your guests (travel agent, walk-in,etc.) the type of guests attracted to your hotel (business, tourist, conference etc), the value of guests by age range, gender and which cities and countries provide your most valuable customers.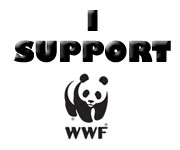 Last but Not Least...
Hotel iDesk supports the World Wildlife Foundation which works to save endangered species such as the Panda, Tiger, Elephant and Rhino. By subscribing to our software you can be assured that your money is helping to maintain a diverse planet and preserving these wondrous creatures for tommorow's generation.